Gilded-Winged Courser
Credits and Supply Crate
Credits
Horse
Gold and Yellow
Glowing
Autoscales
More Information
Available as a random drop from a Gilded-Winged Courser Supply Crate.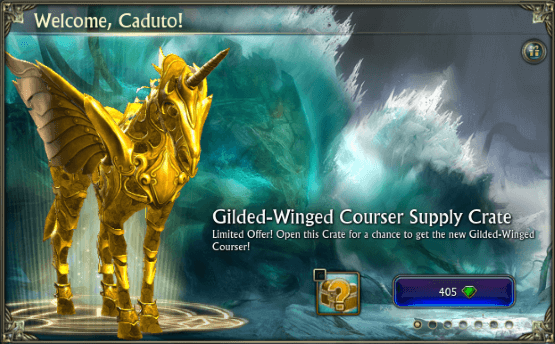 Pictures kindly donated by Eleven@Laethys
---
—- Historic —-
This mount was accidentally added on the first day on the 2020 carnival event. The mount was not quite finished (completely broken) and was not meant to be released yet.
The devs removed it (and refunded those who bought it), fixed it and brought it back a couple of weeks later in a supply crate.
The accidentally released mount was available as an account wide direct credit purchase. It has since only been available as a random supply crate loot.